7 Films to Celebrate Black History Month and Where to Watch Them
February 1st is here! It is the beginning of Black History Month. This is a time to appreciate and celebrate the achievements of the African diaspora. And here, we celebrate the particular ones that have happened in the United States. I believe that this celebration brings the opportunity of having important conversations about race and equality. And we should especially be having these conversations in the current political climax, because the issue of race is and will always be present and relevant.
With the country going through some very rough times and it having so many fast and radical changes, a lot of us have found ourselves wanting to hide in a cave and come out of it in four years, but now more than ever it is important to be active and call out injustices and discuss them. And this is exactly what a lot of filmmakers are doing with the politically loaded content on their films. Movies are great brain pickers and conversation starters; maybe that is why I love them so much. So why not celebrate Black History Month by watching great black history films?
This list is my list. I don't believe my voice is strong or relevant within African-American Culture, but my voice supports, admires, and respects it. This is why I want to share some of the greatest recently made films that celebrate it.
Please be advised that this is not a list of classics. There are already many lists out there that point to great classic films such as "Black Girl" (Ousmane Sembene) or "Do The Right Thing" (Spike Lee), so why keep on pointing to the these films if most people have seen them already? I'll point you to the contemporary; the new and the upcoming films that celebrate Black-American culture and that are great conversation starters right now in 2018.
Here's my list to celebrate Black History Month. All these films are great. Consider them with no specific order.
1- "Mudbound" by Dee Rees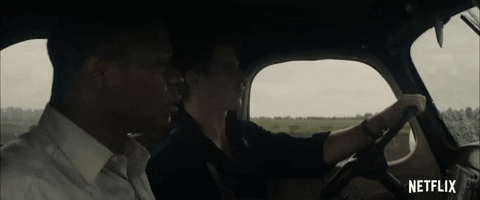 This film is based on a novel of the same name by Hillary Jordan. It depicts two world war II veterans –one comes from a black family and the other one comes from a white family- who return to rural Mississippi and find themselves dealing PTSD and racism each one in their own reality. This film earned four nominations in the 90tth Academy Awards, including one in the category of "Best Cinematography," making Rachel Morrison the first woman ever nominated in this category. This film is availably on Netflix.
2- "Get Out" by Jordan Peele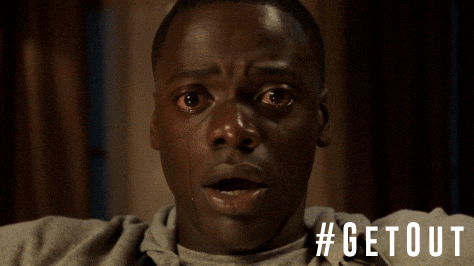 This is a horror film that has strangely been categorized as a comedy by The Golden Globes. The story is about a black man who notices unusual behavior from the black housekeeper and groundkeeper of the family home of his rich white girlfriend. His life turns into a nightmare as he tries to find answers to that behavior as he shares time with this family. This film received four nominations to this year's Oscars, including "Best Picture," "Best Director," "Best Original Screenplay" and "Best Actor" for Daniel Kaluuya. This film is available in HBO GO.
3- "Tangerine" by Sean Baker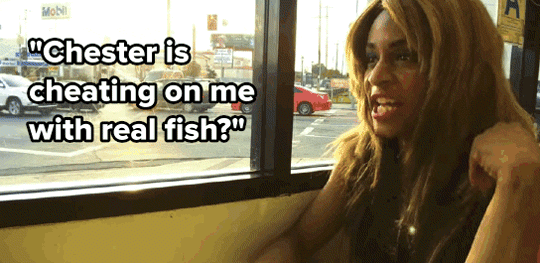 This is a comedy-drama film shot with three iPhone 5. The story is about Sin-Dee Rella, a transgender woman that works as sex worker, who discovers that her boyfriend -and pimp- had been cheating on her with a cisgender woman. After learning this upsetting news, she sets herself to find out Chester and the woman. This story's setting is in in Hollywood, California and in Christmas Eve. "Tangerine" premiered at the 2016 Sundance Film Festival. According to Suntimes.com, the first Academy Awards campaign for openly transgender actresses supported by a film producer was launched for this film in 2015, for actresses Kitana Kiki Rodriguez and Mya Taylor, though neither was nominated for an award. This film is available on Netflix.
4- "Hidden Figures" by Theodore Melfi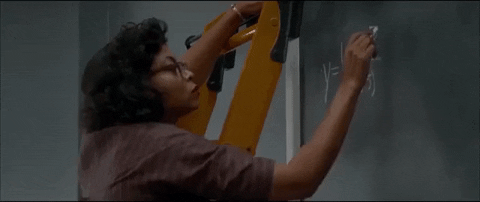 This is a biographical drama film based on the non-fiction book of the same name. The story is about three mathematicians who worked at NASA during the Space Race and the difficulties they had to deal with for being African American women. The incredible cast of this film included Taraji P. Henson, Octavia Spencer, Janelle, Monáe, Kevin Costner and Kirsten Dunst. "Hidden Figures" was nominated for three 2017 Academy Awards, including the one for "Best Picture of the Year." This film is available on Netflix.
5- "Selma" by Ava DuVernay
This is a historical drama film based on the 1965 Selma to Montgomery voting rights marches that were in part led by Matin Luther King Jr. This film has an approval rating of 99% on Rotten Tomatoes. The site's critical consensus reads: "Fueled by a gripping performance from David Oyelowo, "Selma" draws inspiration and dramatic power from the life and death of Martin Luther King, Jr. but doesn't ignore how far we remain from the ideals his work embodied." This movie won the 2015 Academy Award for "Best Achievement in Music Written for Motion Pictures, Original Song" and was nominated for "Best Picture of the Year." This film is available on Netflix.
6- "She's Gotta Have It" (TV Series) by Spike Lee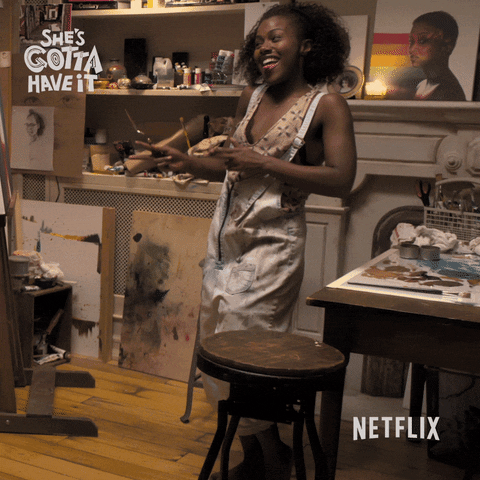 Okay, so this one is not a movie, but it is based on a 1986 film from the same director and with the same name, so it can totally be in this list. "She's Gotta Have It" is a comedy-drama series about a young woman named "Nola" and her three lovers. She is a Brooklyn based emerging artist who lays down her philosophy of sex and freedom. One of the things I loved about this film is how it showcases the issues of race, equality and gentrification in Fort Greene, Brooklyn. The social critiques in this series have no sugar coating. The main character sometimes even addresses the audience when she needs to speak up about an important social issue. Also, the music in this series is beyond good, and it shows you the album art of each song that accompanies the stories. This film is a celebration of black girl magic and female sexuality. This series is available on Netflix.
7- "Moonlight" by Barry Jenkins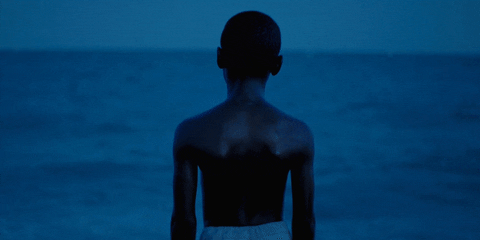 This is a drama film –one of my favorites- based on the unpublished semi autobiographical play called "Moonlight Black Boys Look Blue" by Tarell Alvin McCraney. The film presents three stages in the life of the main character; his youth, adolescence and early adult life. It explores the difficulties he faces with his sexuality and identity, including the physical and emotional abuse he endures growing up. It was filmed in Miami, Fl and its main actors are Trevante Rhodes, André Holland. Janelle Monáe, Ashton Sanders and MahershalaAli. This film won three 2017 Academy Awards, including "Best Picture of the Year." The film is available to purchase or rent on most digital video services including iTunes, Google Play, Youtube and Amazon Video.
BONUS: A film to look forward to:
"A Wrinkle in Time" by Ava Duvernay
This movie is based on the 1962 novel by the same name by Madeleine L'Engle. It is a science fantasy adventure story about a girl named "Meg Murry" who works very intelligently to save her father, who is an astrophysicist held captive in a distant planet. The film's cast includes Oprah Winfrey, Reese Witherspoon, Mindy Kalong Storm Reid among others. Although I haven't seen this film yet, I anticipate it will be incredibly empowering for young black girls, and that alone is an incredible reason to go and watch it. This film is schedule to be released by Walt Disney Pictures on March 9th 2018 in Real 3D and IMAX 3D.
Happy watching!