Types of Wedding Videography
The addition of professional videography to a wedding is always a good idea. Where photos provide stills of the memories, a video lets you relive the best moments in a different way. There's something that's so poignant about having timeless video documentation of this milestone. The decision to hire an Orlando videographer should come with some research!
Here are the most popular styles of wedding videography. You'll find that some specialize in one category, or create a mixture of them to create a unique style.
Documentary or Journalistic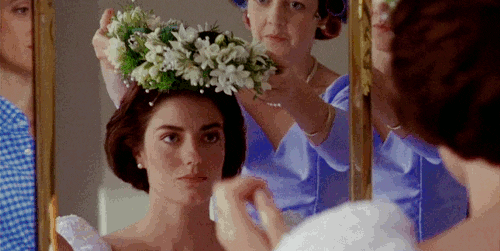 The documentary approach is where the video follows the details of the day in the order that they happen. The videographer has a laid back approach here. In the documentary style wedding video, the videographer focuses mostly in getting candid shots. This allows them to blend into the event and capture it seamlessly. Most of the editing here is putting the pieces together rather than adding effects. This way, you end up with video with the details of your day represented in chronicle order.
Cinematic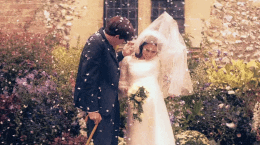 The cinematic wedding video is one that's edited much like a movie. It puts emphasis on the emotion of the milestone! There are more special effects and editing features applied, along with a more cinematic way of filming it. Videographers shooting this style are often more hands on than those shooting documentary, and it usually takes more than one videographer to capture enough material for this kind of video. In cinematic wedding videos, the videographers will not only capture the candid shots, but they would also might set up a specific shot or direct the couple. The story format of cinematic videography revolves around details of music, vows, first looks, vendors, and guests.
Traditional
The traditional wedding video is the classic long form wedding video. It barely has any edits, it is represented in chronicle order and often times lasts at least 30 minutes. This kind of video stays true to everything that happened in the wedding, from the romantic vows, to those drunk guests dancing on the reception. The upside to this kind of video is that by watching it, you can recount everything exactly as it happened on the wedding. The downside is that most times they don't feature any nicely mixed music (just the music on the background of the wedding), or cinematic shots, and often times your friends and family won't stay to watch the whole thing because it may be too long.
Love Story
The love story wedding video approach is similar to the documentary or journalistic wedding video, but aside from capturing the candid moments, it also captures the couple telling their love story, and sometimes they even feature family and friends talking about it. This kind of video often has a voice over and many times it incorporates photos and videos provided by the couple from when they were young or of the earlier stages of their relationship. This kind of video is usually the most romantic one, but it requires active participation from the couples and takes longer for an edit to be ready, since the post-production process is more complex and more time consuming.
Now that you know the differences between different styles of wedding videos, make sure to tell Magic Haus Films what will be your video approach and make sure to select a video package that could fit that style.
Be sure to consider inviting your videographer on board your wedding transportation! This ensures that all moments are being captured. With champagne toasts and excitement on board, there's a lot to capture when you're en route from the ceremony to the reception. With these tips in mind, you're well on your way to ensuring your Orlando wedding videography goes above and beyond your expectations. If you're looking for a transportation provider, here's a link to the Best Party Bus in Orlando.